Welcome to our Short sleeve polo SAFRAN, meticulously designed for both style and functionality. Crafted from 100% preshrunk ringspun pique cotton with a weight of 180 gsm, these uniforms offer a luxurious and comfortable feel.
The contrast neck tape adds a touch of sophistication to the design, elevating the overall aesthetic. The 1/1 rib collar and sleeves come with contrast stripes, making a bold and stylish statement.
With a 3-button placket featuring contrast stripes, our uniforms exude elegance and a modern flair. The double-stitched hem guarantees superior quality and ensures the uniforms maintain their shape and structure over time.
We understand the importance of both comfort and durability in yacht uniforms. That's why our uniforms are designed to withstand the demands of maritime life while providing your crew members with utmost comfort.
The 100% preshrunk ringspun pique cotton fabric ensures a soft and breathable feel against the skin, allowing your crew members to work with ease and confidence.
From attending to guests to handling deck duties, our yacht uniforms present a unified and polished look for your crew. The combination of style and practicality ensures your crew members will look and feel their best at all times.
Embrace sophistication and elegance with our yacht uniforms, designed to make a lasting impression. The contrast neck tape, 1/1 rib collar and sleeves with contrast stripes, 3-button placket, and double-stitched hem showcase meticulous attention to detail.
In summary, our yacht uniforms made from 180 gsm 100% preshrunk ringspun pique cotton offer the perfect combination of style and comfort. The contrast neck tape, collar, sleeves, and placket add a modern flair, making our uniforms stand out. Choose our yacht uniforms and provide your crew members with the best in style and functionality, ensuring they represent your yacht with pride and professionalism.
180 gsm 100% preshrunk ringspun pique cotton contrast neck tape 1/1 rib collar and sleeves with contrast stripes
3 button placket and contrast stripes double stitched hem
Size Guide :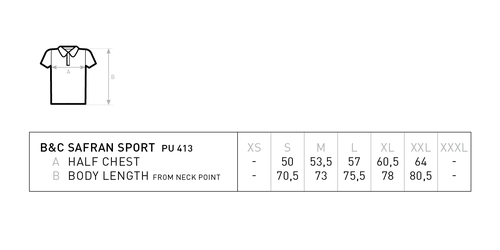 Polo + Embroidery : from 33.90 euros per piece